Essex Properties provide residential management companies and freeholders with everything they need to manage both individual developments and residential block portfolios. From day-to-day works and emergency repairs to long-term maintenance. From accounting and investment management to legal compliance and client communication, Essex Properties are with you every step of the way.
Our experienced team, headed by Senior Corporate Manager Abigail Smith MIRPM BA (Hons), will quickly become experts in your particular project or portfolio, getting to know the unique way you like to work and creating a partnership that delivers exactly what we need to get the most out of your investment or home.
Essex Properties are proud members of the Association of Residential Management Agents, the industry's leading professional body. Every member of the block management team holds our principles of transparency, support and value at the heart of everything they do.
We are committed to doing this differently. You will have a dedicated Property Manager, but every member of our residential block management team is also available to assist our clients, so any issues are handled quickly and efficiently. No waiting days or weeks for a return call.
In addition, our competitive pricing structure is based on the services we provide, not what the rest of the industry believes management companies should charge. This means that our clients aren't faced with excessive yearly price rises.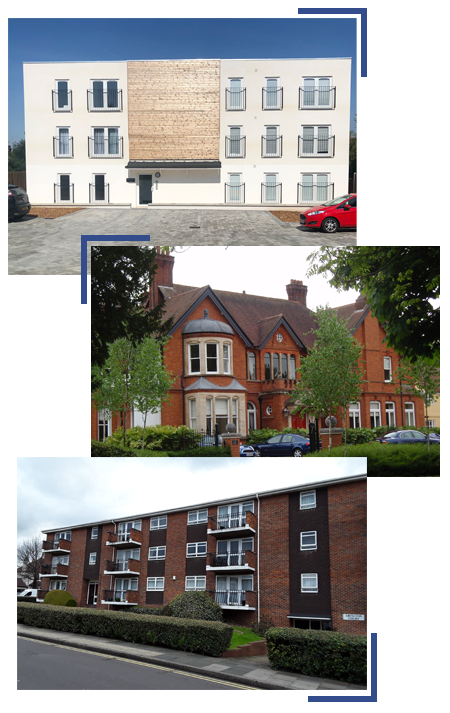 The services we provide include:
Essex Properties Limited is an Appointed Representative ("AR") of Arthur J Gallagher Insurance Brokers Limited. Authorised and regulated by the Financial Conduct Authority. Registered Office: Spectrum Building, 7th Floor, 55 Blysthwood Street, Glasgow, G2 7AT. Registered in Scotland, Company Number: SC108909
Get a free, no-obligation consultation
with our block management team
"Words cannot express how grateful we all are for listening and taking the agreed action. I hope you had a good well deserved break? Kind regards"
"Thank you for your assistance and to Essex Properties for all their help over the past nine years - you are a very good management company indeed :-)"
"I have no problems at all with you using my words in your testimonials on your web page - it is not that often that I give out compliments !!! Essex Properties has been so helpful over the past months assisting with my requests, and always in a cheerful and friendly manner :-)"
"Thank you again for your excellent service to my parents!"
"We hope all goes well and have nothing other than praise for the management company to add to the agenda!!"
"Thanks for the prompt reply, fantastic news that at long last the communal areas are being done,......(great work with the residents association you should be really proud of yourselves you've done something no one else has been able to do). Regards"
"I have recently used Essex Properties to find a tenant for a property I will be letting out, as a first-time landlord. I found Essex Properties to be very easy to work with, they kept me informed throughout the process and were able to answer all of my questions as and when required. They provided good advice on making the property presentable for viewings and found a tenant within a couple of weeks of the property being marketed. I would happily recommend them"
"Thank you Essex Properties for your outstanding service and support. Hopefully our paths will cross again, when I get involved in my new management company, once we move in."
"Finally I just wanted to thank you for all your help and assistance over the years.....I know listening to gripes is never fun but you never let it show and i did appreciate it."